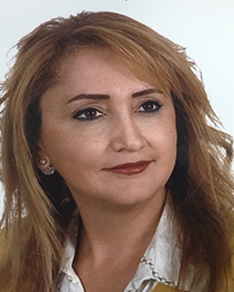 Caroline Bilen BSN, NYIC, ORP
Founder- CEO of The Compass Health Consultancy
Healthcare Consultant & Trainer
Caroline is recognized as a leader, consultant, and trainer in the healthcare and accreditation industry. She has a BSN degree in nursing with a solid medical background with more than 25 years of extensive experience in outpatient and in-patient care as well as in dental care management. She is a certified trainer for Infection Control and Patient Safety programs. Moreover, she is certified to deliver the JCI program for "Safety in Surgical Services.
With her 15 years of international experience in training healthcare professionals to elevate the clinical standard of care. In addition, she is a Lean Six Sigma Green Belt certified.
Caroline worked closely with healthcare authorities, senior and executive management teams, using a design thinking approach to develop strategies frameworks, clinical guidelines, innovative programs to improve patient safety and outcomes in the healthcare organization in Central East Europe, Middle East, and Africa.
Caroline held the position of operating room nursing manager for surgical and dental settings. She demonstrated a proven record of success in leading and managing perioperative efficiency and turn over in the operating room, education, physician relations, and patient safety.
From the establishment of "Home Care Lebanon", she was leading the Health Care Team and responsible for Patient Safety as Director of Nursing Services, driving care excellence.
Her latest assignment was as Scientific Affairs and Education Manager for a 3M medical solution in CEE & MEA regions. Through her unique ability, she innovated and developed an Infection Prevention University, a branded unified educational platform, to build competencies of the regional clinical teams, assisting them in elevating their knowledge and practical skills.
Caroline is passionate about patient safety and is regularly engaged as a keynote speaker and moderator at international and national symposia. She is a published author and her work has been broadly published and quoted in the media. She is a member of many local and international scientific organizations as well as a member of the Worldwide Association of Female Professionals and Dubai Women Business Council.