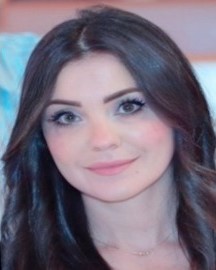 Dr. Gemma EL SAYAR BSN, MSN, DBA
Healthcare Consultant & Trainer
Dr. Gemma El-Sayar has over 18 years of healthcare experience working in the areas of nursing administration, operations improvement, and management at a private hospital in Lebanon.
She has demonstrated success in the healthcare field as both the nursing director and healthcare consultant over the years.
During that time, she has led with a very hands-on approach to the daily operations of the hospital and has developed proven strategies in the clinical nursing practices, nursing administration, strategic planning, and organizational management.
Dr. Sayar is recognized as a highly effective leader possessing excellent communication and interpersonal skills with the ability to successfully implement strategies to achieve organizational goals. She demonstrated experience in managing change, people, programs, processes, budgets, and clinical practices.
She is an experienced professional in dealing with diverse personalities, managing internal and external conflicts, negotiations, facilitating collaboration and teamwork, and motivating individuals and groups through effective communication and outcome-oriented approaches.
Dr. Sayar holds a Bachelor's degree in Nursing, a Masters's degree in Nursing Administration and a Doctorate Degree in Business Administration with a special focus on emotional intelligence in the nursing profession.
She has expertise in different areas including but not limited to transformational leadership, corporate strategy planning, training and coaching, organizational behavior, performance and compliance management, health information system and healthcare executive leadership.