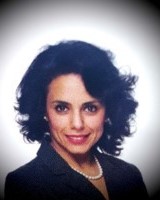 Dr. Hania Ishak BSC, MSC, MBA
Healthcare Strategy Consultant
Dr. Hania Ishak brings more than 14 years of experience in the healthcare management.
Her background encompasses leadership success across multifunctional areas of expertise, including Strategy Management, Performance Management and Business Transformation.
She is particularly interested in developing innovative ventures in both Strategic planning and Change management with a strong passion for creating value-based optimizations and sustainable business models in healthcare.
She is an ace professional with strong project management skills right from the conceptual stage to planning and successful execution.
Dr. Hania is a Dentist and holds an MSc (Hons) in Healthcare Management from Royal College of Surgeons Ireland and earned an Executive MBA from London Business School from London, United Kingdom.