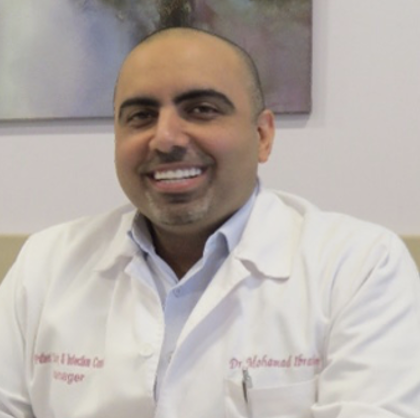 Dr. Mohamad Ibrahim, M.Sc., PhD., PGCert., EMBA
Healthcare Consultant & Trainer
Dr. Mohamad Ibrahim, M.Sc., PhD., PGCert., EMBA., has over 15 years of experience in the healthcare industry. Over the years, he has developed expertise in areas of Risk Management, Patient Safety, Quality management, Strategic Management, Healthcare Informatics, Occupational Health, Food Safety, and Infection Control.
Dr. Ibrahim received his Masters of Science in Clinical Microbiology, with an emphasis on infection control, from the University of Balamand. He then earned a Masters degree and a PhD in Health Sciences with a "Change Management" concentration from Cranfield University in the United Kingdom. Dr. Ibrahim has attended extensive national and international trainings and has received academic and professional postgraduate certifications from reputable institutions (WHO, Harvard Medical School, and others) in areas of patient safety, quality systems, infection control, informatics, and leadership in healthcare settings. Also, he is active member in several international professional organizations.
In addition to his extensive operational and executive experience, Dr. Ibrahim works as university lecturer, and is frequently requested to present in seminars and provide training and consultation services to healthcare institutions across Lebanon. He also served as a national expert at the WHO office of Lebanon and at the Ministry of Public Health (National Accreditation Program) and is currently a National Hospital Accreditation Surveyor at the Lebanese Ministry of Public Health.