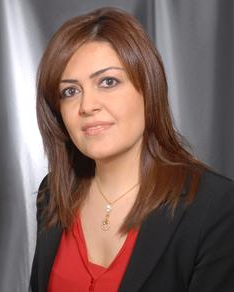 Marysa Mehanna, MHA, MBA
Healthcare Consultant & Trainer
Marysa brings 15 years of leading & empowering others to drive meaningful improvement and transformation.
Her valuable insights are shaped by her time as CEO, CFO, Strategic Consultant, Instructor and Trainer in non-profit and for-profit organizations spanning healthcare and social service sectors. She has benefited from international experiences in Lebanon, France and the USA.
Lately, she was appointed by the Lebanese Ministry of Public Health as a national subject matter expert, to be part of the committee revising and updating the current Lebanese accreditation standards, according to international best practices and International Society for quality in healthcare (ISQua) requirements. She was also appointed as a trainer to cover different technical and leadership aspects.
Marysa has particular expertise and talent in improving organizational performance and building relationships with different stakeholders, by developing strategic frameworks, organizational and leadership capacities and processes where innovative programs can change organizations and communities.
She develops effective solutions through her unique ability to assess complex issues and implement effective strategies to address them. She is currently pursuing a doctorate in business administration with a focus on innovating the continuum of care strategies.