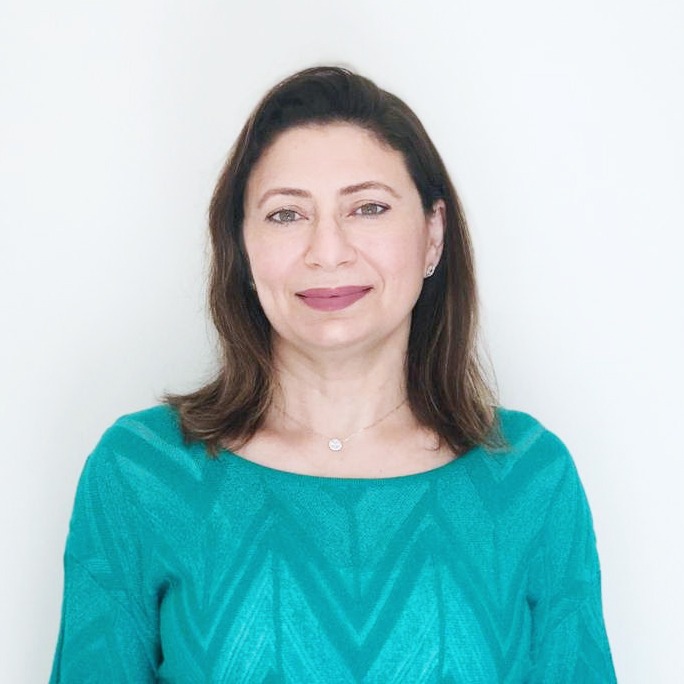 Mrs. Dania Wehbe , BSN , MPH
Director Of Academy For Training & Excellence
Dania Hajj Moussa Wehbe, BSN, MPH, has over 20 years of healthcare experience in the areas of clinical nursing management and healthcare training and development. She is highly proficient in creating, promoting, and delivering training solutions designed to support the organization's business plan.
Dania believes that the success of any organization is built on the success of developing and retaining skillful, knowledgeable, and competent employees.
She was Director for academic and external development for a leading 360 beds University Medical Center in South of Lebanon. There she set the strategic training direction for more than 600 employees. She established a capacity building center and trained more than 1500 health care workers.
Dania was a former Nursing Director with more than 18 years of expertise in leading, hiring and training more than 450 nursing staff at a University Medical Center. She builds high- performance nursing teams, driving safety and quality, and improving patient experience.
Dania outstanding strengths include leadership, communication and influencing. She is approachable, likeable, and inspiring trust in others.
She has served as a consultant for the Order of Nurses of Lebanon and lead nursing and quality audit projects with the Ministry of Public Health, and a member of the advisory council for many universities and schools of nursing. She taught university nursing students on Leadership, community nursing, ethics, medical surgical nursing courses.